This blend was consciously created for those trying to drop those pounds that won't let go. Lemon Verbena inhibits the enzyme that creates adipose fat. Blended with Hibiscus high in vitamin C the two together not only get you to where you need to be in your weight goals but also recover your muscles from over exertion at the gym.
This lemony tart flavor is reminiscent of lemonade cranberry and pomegranate.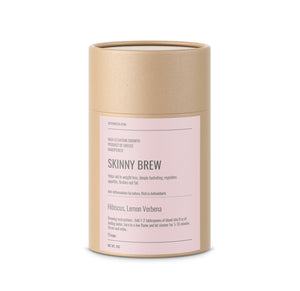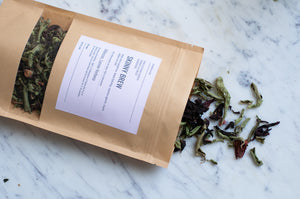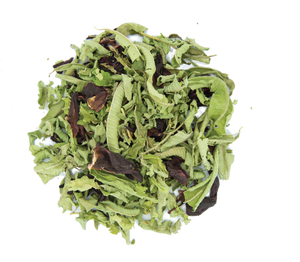 Teaware
Use a glass or ceramic tea pot, french press or electric kettle with loose leaf infuser for optimal flavor.
Brew Guide
Add boiling hot water or 212°F to your herbal tea and let steep 5-10 minutes. You can steep for up to 15 minutes for stronger potency.
Long Infusions
To make a long infusion, let your tea pot or french press fall to room temperature after steeping and place in the fridge with the herbs still in the pot and let steep overnight or until desired temperature.