Sea Buckthorn Berry (Hippophae Ramnoides)
Wild gathered Seabuckthorn Berry
Botanical Name: Hippophae Ramnoides
Flavor Profile: Citrusy, very tart
Read up about wonder berry here. 
Eat 1-2 tablespoons raw or add to tea, yogurt, smoothies, salads and more!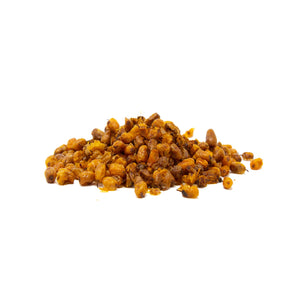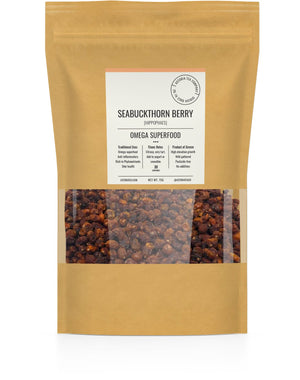 Teaware
Use a glass or ceramic tea pot, french press or electric kettle with loose leaf infuser for optimal flavor.
Brew Guide
Add boiling hot water or 212°F to your herbal tea and let steep 5-10 minutes. You can steep for up to 15 minutes for stronger potency.
Long Infusions
To make a long infusion, let your tea pot or french press fall to room temperature after steeping and place in the fridge with the herbs still in the pot and let steep overnight or until desired temperature.