Lavender - Lavendula angustifolia (10 ML)
Known as one of the most popular essential oils, Lavender Essential Oil promotes a calm and relaxed mood while also filling the room with a soft, floral scent. This oil can also be applied to the skin to promote radiance.

Method of Extraction - Steam Distilled
Cultivation - Organic
Aroma - soft and floral
Traditional Uses & Benefits
soothes skin when applied topically

promotes a relaxed state of being

Diffusion: Use three to four drops in the diffuser of your choice.
Internal use: Dilute one drop in 4 fl. oz. of liquid.
Topical use: Apply one to two drops to desired area. Always dilute with a carrier oil to minimize any skin sensitivity. Always test a small amount for skin sensitivity before regular use. See additional precautions below.
Possible skin sensitivity. Keep out of reach of children. If you are pregnant, nursing, or under a doctor's care, consult your physician. Avoid contact with eyes, inner ears, and sensitive areas.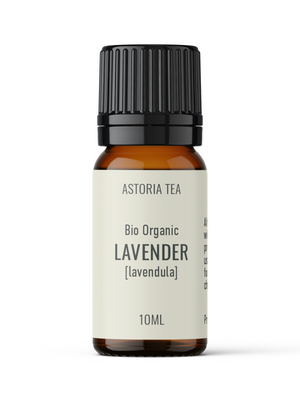 Teaware
Use a glass or ceramic tea pot, french press or electric kettle with loose leaf infuser for optimal flavor.
Brew Guide
Add boiling hot water or 212°F to your herbal tea and let steep 5-10 minutes. You can steep for up to 15 minutes for stronger potency.
Long Infusions
To make a long infusion, let your tea pot or french press fall to room temperature after steeping and place in the fridge with the herbs still in the pot and let steep overnight or until desired temperature.